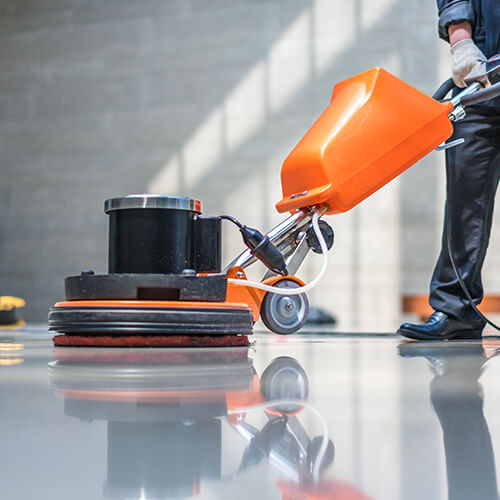 Commercial Cleaning Services Abilene TX
Clean, Inc. is your all-in-one janitorial service, dedicated to delivering commercial cleaning results you can see and feel. We work with other Abilene, TX businesses to deliver general office cleaning, window services, floor stripping and waxing, and construction cleanup. Let us help you keep your facilities clean, so people feel comfortable and welcome—whether they work there or are just visiting.
General Cleaning
The best way to keep up on office cleaning is to schedule daily, weekly or bi-monthly janitors to do a clean sweep. We're the standard for commercial janitorial in Abilene, TX and we proudly deliver a superior caliber of cleaning at an affordable rate. Our capabilities extend to all office and commercial environments and include dusting, sweeping, mopping, vacuuming, bathroom and kitchen sterilization, glass cleaning and more.
Window Services
Windows can accumulate smudges, debris, streaks and other blemishes over time. Whether it's your storefront windows or the windows letting light into your office, your glass needs to be cleaned routinely. But not every janitorial service offers window cleaning. We do! Rely on us for streak-free cleaning, for windows panes that are near-invisible!
Floor Stripping and Waxing
Heavy traffic leads to scuffs and streaks on your flooring. Over time, it can leave things looking downtrodden and unappealing, bringing down the appeal of your facilities. If your hard flooring surfaces aren't looking their best, call us in for floor stripping and waxing. Through our complete floor waxing service, we'll erase those unsightly blemishes and extend the lifetime of your flooring by protecting it for years to come.
Construction Cleanup
After a remodel, renovation or buildout, there's bound to be materials left behind. Call us in to scrub the scene and get everything back to a ready neutral. We haul out leftover construction debris, do a thorough dusting and vacuuming, and make sure the site is reset, ready to use.
Get the Benefits of Professional Cleaning
Clean, Inc. is available for one-time cleanings, as well as standing janitorial services. We serve businesses throughout Abilene, TX, delivering the cleaning services your facilities demand. Contact us today at 325-690-6650 to speak with our cleaning professionals about your needs and how we can meet them.